Move means growers won't lose access to vital tools at the end of this year
British farmers and growers will continue to have access to key pesticides, the government has announced in a move that will come as a relief to the fresh produce industry.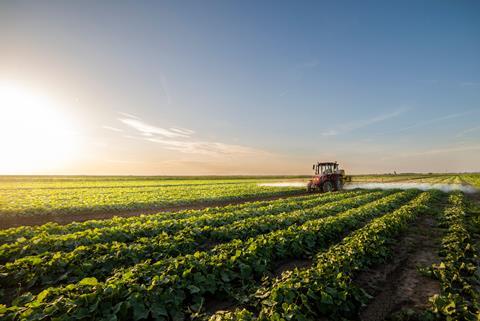 Under current timelines, farmers and growers were set to lose access to these products at the end of this year. However, the temporary measures will enable farmers and growers in Great Britain to continue using seeds treated with plant protection products authorised for use in the EU for an additional 3.5 years, extending up to 1 July 2027.
It will also reinstate trade permits for the import of PPPs that are identical to those authorised in Great Britain for a maximum of two years.
Continuing to give farmers access to these products will help to improve their availability and reduce costs, the government said, while providing certainty for the sector over the coming years.
In the long term, it added, this change will ensure manufacturers have time to submit full applications for GB authorisations for seed treatments in order to ensure that they can continue to benefit from the UK market.
The government shared its plans with Parliament this week, and once agreed will come into force by the end of the year. It means there will be no break in the existing treated seed schemes - currently due to expire on 31 December - so farmers can buy and use treated seeds ready for the next growing season.
Farming minister Mark Spencer said: "The government recognises the challenges faced by farmers and growers in importing treated seeds and more cost-effective pesticide products from the EU as the transition period concludes.
"Ensuring that British farmers and growers have access to the tools they need to produce food sustainably and affordably is a priority. The measures announced today will address the potential impacts and concerns raised by our valued farming sector.
"We are also encouraging farmers to develop and adapt their practices, including through integrated pest management approaches, which can increase resilience by diversifying crop protection techniques. We are already supporting farmers to increase their use of integrated pest management – including through new paid actions such as the Sustainable Farming Incentive scheme's integrated pest management standard, which includes payments to carry out an assessment and produce an integrated pest management plan."