Rees-Mogg confirms that controls set to come in on 1 July will not be enforced in 2022, with government expected to scrap checks altogether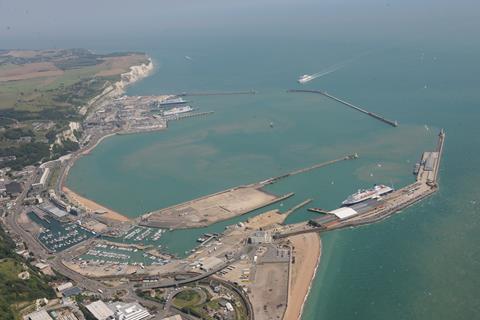 The government is rethinking plans to introduce physical checks on fresh food imported from the EU that were due to start in July.
Reports in the press suggest the plans for physical checks are being ditched altogether, rather than being delayed, and the government's strategy is to have a digitised border regime in place by late 2023 which will make the vast majority of physical checks unnecessary.
The change means restrictions on importing chilled meats from the EU and border checks on plant and animal products will not be introduced in July as planned.
The introduction of physical inspections has been delayed several times since Britain left the EU at the end of 2020 due to concerns that the infrastructure wasn't in place to carry out the checks, and fears that it would increase delays and add to costs for consumers.
In a written statement to the Commons, Brexit opportunities minister Jacob Rees-Mogg announced that the controls set to come in on 1 July would not be enforced in 2022.
He said: "Today's decision will allow British businesses to focus on their recovery from the pandemic, navigate global supply chain issues and ensure that new costs are not passed on to consumers.
"It's vital that we have the right import controls regime in place, so we'll now be working with industry to review these remaining controls so that they best suit the UK's own interests.
"We want the process for importing goods from the EU to be safe, secure and efficient and we want to harness innovative new technologies to streamline processes and reduce frictions. It's precisely because of Brexit that we're able to build this UK-focused system".
Shane Brennan, CEO of the Cold Chain Federation – which represents UK businesses that store and move fresh and frozen food and other goods – said: "We very much welcome this decision. Despite all the hard work preparing, it was clear that the July vet controls would have had a devastating effect on the ability of our food businesses to import goods that UK consumers want.
"We are dealing with significant supply chain stress and inflationary costs this year, and this would have made a bad situation much worse.
"However, what is most positive is the decision not to simply delay again, but to follow through on the commitment to rethink the way these controls work.
"What we have learnt is that no amount of preparation time can solve the fundamental harm that complex, load-by-load paperwork processes have on the ability and willingness to trade.
"So, we can now take the time available to build new, better ways to implement these rules and meet the promise of establishing the most innovative border in the world for our food traders."

By contrast, the NFU criticised the move, calling the government's decision not to implement the planned controls 'unacceptable' and said it will result in another significant blow for British farm businesses already facing unprecedented rising costs.
NFU president Minette Batters said: "It is astounding that the government is taking such an unacceptable approach to critical checks for agri-food imports from the EU. These checks are absolutely crucial to the nation's biosecurity, animal health and food safety and without them we really do leave ourselves at risk.
"For the introduction of these checks to have been delayed three times was bad enough but to now have them essentially scrapped in favour of an unknown system is unacceptable.
"This is a question of fairness. Our producers have to meet stringent controls to export their own products abroad, all while being left at a continued competitive disadvantage to our EU competitors, who are still enjoying an extended grace period which gives them access to the prized UK market relatively cost and burden free.
"The government has said that controls will be delayed until a digital solution is created and so we now need to see urgent and cast-iron guarantees that it will provide the resources to implement this digital solution as soon as possible and ensure it is robust. Waiting until 2023, or beyond, would simply be too late.
"While we recognise this is a challenging situation for everyone, this decision will come as another blow to farm businesses that are already struggling with enormous inflationary costs and ongoing labour shortages.
"Now more than ever we need a national food strategy which demonstrates how Britain's food supply will be secured and sustained for the future. We will be seeking urgent discussions with the government about this decision to understand what it hopes to gain from this decision and ensure ministers understand fully the competitive disadvantage they are putting British farming under."