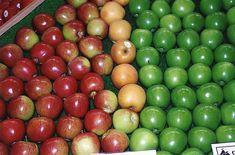 New Zealand apple growers are facing an exceptionally grim season this year, with the majority of returns being below the cost of production.
One grower, Hastings-based Gary Wake, said he has never seen the situation look so grim. He had expected returns of between NZ$16 and NZ$22 a carton for Braeburn, but in a tough European market, he has been lucky to make NZ$8, he said.
Pipfruit New Zealand is reported to be calling the season a disaster and has sent a letter to growers, urging them to think with their heads, not their hearts, in deciding whether to stay in the industry.
Wake told local media: "It's very, very grim. It's anyone's guess where it's going to end up. It's what that last 10 to 20 per cent sells for, that's what makes up the numbers at the end of it."
A number of reasons are being cited for the market conditions, ranging from exchange rates, the carryover of a heavy European crop and a flat market.
Some producers are now suggesting the current export system is definitely not working and calling for a regulatory body.
The apple industry, which used to operate under marketing board ENZA, was deregulated in 2001.
Better promotion is also being urged and improved communication among exporters to help spread fruit over different markets.