British farming will be taking a prominent position in event broadcast live on the BBC
British farmers' and growers' role in feeding the nation and caring for the environment will be showcased on the streets of the City of London this weekend.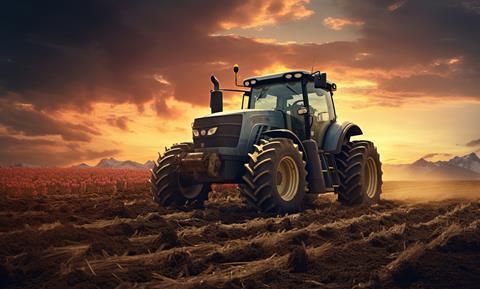 The historic Lord Mayor's Show returns on Saturday and the Worshipful Company of Farmers will again be participating in the parade, which takes place in front of hundreds of thousands of spectators and is screened live on the BBC.
In the parade will be a state-of-the-art Quadtrac 620 AFS Connect, supplied by agricultural machinery manufacturer Case IH. It will be accompanied by a Farmall 120C tractor, first introduced in 1923 and now celebrating its 100th anniversary.
Walking alongside will be the NFU's group of Student and Young Farmer Ambassadors, Red Tractor representatives and youngsters from Surrey Docks City Farm.
Master of the Worshipful Company of Farmers Guy Brogden said: "The Worshipful Company of Farmers is once again delighted to support the Lord Mayor's Show and bring together representatives from the agricultural world, especially all the volunteers, ambassadors, and supporters from Surrey Docks Farm, NFU and Red Tractor."
NFU president Minette Batters added: "I am thrilled to have the opportunity to experience the parade in person this weekend. The Worshipful Company of Farmers does a fantastic job in providing inspirational leadership and training for anyone engaged in the agriculture industry. Its involvement in this historic procession with all the various stakeholders is a wonderful example of how they brilliantly help showcase the work of Britain's farmers and growers.
"Despite the challenges faced this year, farmers and growers are still doing what we do best – producing great-tasting homegrown food alongside the vital role in protecting and caring for the environment. We appreciate and value the public's support and on Saturday we will be saying a massive thank you to everyone for continuing to back British farming."