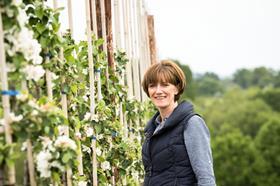 The NFU says it is seeking urgent clarity from the government on potential wage increases within the extended Seasonal Worker Scheme, which could be adopted in 2022.
In the NFU Hort & Potato Newsletter, published yesterday (17 February), the NFU said it was seeking further information from the Home Office on what it meant in its 24 December 2021 statement that "the sector will have to improve pay and conditions" within the extended scheme.
The NFU said that at the time of publishing its newsletter details from the Home Office had not been forthcoming.
The NFU said it is concerned that the extended scheme will mirror the pork butcher visas that were made available as an emergency measure last autumn and had a minimum wage requirement of £10.10 per hour – in line with the salary requirements under the Skilled Worker Route - but above the national living wage (NLW).

At £10.10, horticulture businesses would be facing wage inflation of 13 per cent against the current (NLW) of £8.91, and almost 7 per cent above the new NLW rate of £9.50 which comes into effect in April, the NFU said.
The NFU has already warned the government of falling production in 2022 of between 9 per cent and 15 per cent due to existing cost pressures, and that this will be exacerbated further if a new minimum wage is set.

NFU Horticulture and Potatoes board chairman, Ali Capper, said: "Many businesses will already be in discussions with their customers about cost price increases, but are, as yet, unsighted on this potential wage hike. It is critical that we get clarity as soon as possible from government and that we understand the justification for such a proposal. Seasonal workers are very different to pork butchers which can already be recruited through the skilled worker route.'
She added: 'With falling numbers of EU Settled Status workers coming to work on UK farms, and with domestic recruitment continuing to be incredibly challenging, the Seasonal Worker Scheme is increasingly the main source of our seasonal labour. Adopting a new minimum wage, over and above the existing National Living Wage, will make little difference to this labour profile but will increase inflationary pressures further and reduce UK production of fruit, veg, plants and flowers."