Mark Lloyd joins veg equipment manufacturer at time of strategic growth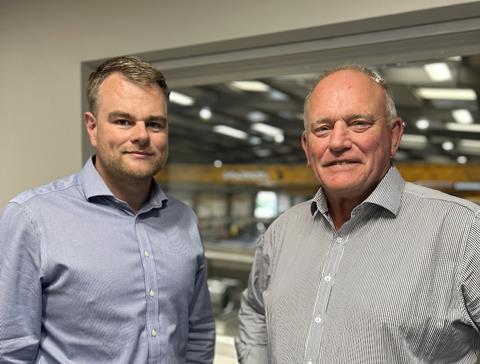 UK vegetable and materials handling equipment manufacturer Haith Group has appointed Mark Lloyd as its first-ever non-executive director.
Haith Group appointed Lloyd last month to support the company's senior management team, which is led by managing director Duane Hill.
Lloyd's career began in the 1980s when he joined Pegler, a manufacturer of industrial valves, radiator valves and compression fittings based six miles from Haith's Armthorpe site.
He left Pegler after 10 years and spent the next three decades in director roles for several furniture manufacturers, Dunlop Slazenger and, most recently, kitchen manufacturer Omega. As well as helping increase the efficiency of existing businesses, in 1999, Lloyd also started his own venture.
"Haith Group has enjoyed a long and sustained period of growth, and we are proud to be the UK market leader in our sector," said Hill. "The Haith family, myself and our current senior management team have developed a strategic plan for the short, medium and long term. As part of the planning process, we identified the need to seek the knowledge and guidance of people with different experiences, insights and perspectives.
"Mark fits the bill perfectly. He has enjoyed a long and successful career and has a strong track record of delivering business growth and increased efficiency wherever he has worked. He has a wealth of experience, having worked across production operations for several manufacturing businesses and has established and developed his own successful business.
"We are very much looking forward to working with Mark, and we are confident that with his input, we will achieve our strategic objectives both in the UK and globally."
Lloyd added: "Haith is an extremely well-known and highly respected company. I enjoyed four decades of helping businesses grow and become leaders in operational efficiency. After 13 years at Omega, I decided to step down and pursue other interests. When the opportunity arose to be involved with Haith, I couldn't wait to get started.
"Having seen Duane's vision for Haith, I was keen to be involved and help the business achieve its goals. The plan Duane and his team have developed is exciting, and I'm looking forward to the challenge ahead as we seek to move Haith to the next level both here in the UK and overseas."