Vertical farming tech outfit bolsters its commercial and business development team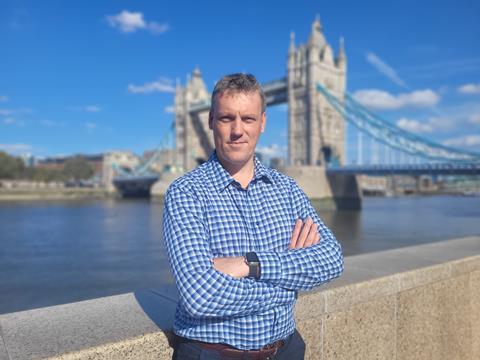 London-based vertical farming tech company Vertical Future has appointed Mark Pickering as head of deal structuring.
Pickering has 25 years of experience in banking and finance – over 22 of those with global giant Citi – holding various positions across its trading and private banking divisions.
Most recently he set up and led a global sales team, focused on creating and delivering tailored investment and financing deals for the personal and corporate assets of Citi's most important family offices and ultra-high-net-worth customers.
He is tasked with leading the commercial team to grow Vertical Future's market share, accelerate revenue growth and capitalise on the company's industry-leading technology. A key aspect of his role will be to develop and maintain partnerships with industry stakeholders in key geographical markets, including the Middle East and Southeast Asia.
Pickering said: "I am very excited to be joining Vertical Future to support the next stage of its growth by bringing together at-scale investors, governments, growers, operators, and buyers to take advantage of the world's most automated and integrated vertical farming hardware system, manufactured in-house, also operating using our proprietary software solution, DIANA."
New faces
Pickering will work alongside new hires Grant MacDonald and Svetlana Frantuz to strengthen the Vertical Future business development team, the company revealed.
MacDonald joins Vertical Future from global asset manager Ninety-One, where he was the client manager for the Asia Pacific and Middle East Institutional Market. Frantuz was previously a fresh produce-ordering (buying department) for Lidl and a category planner for grocery technology company Getir.
MacDonald's experience in expanding existing and prospective institutional investor relationships "will be indispensable to Vertical Future as it continues to grow", the company said. It added that Frantuz will "utilise her expertise with quality fresh produce, to support Vertical Future's continuing push to partner with suppliers in the fresh food retail industry."