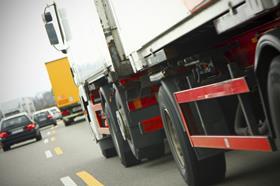 Overall plant inspection fees for fresh produce imports rose 11 per cent today, with FPC describing Defra's fee assessment method as "concerning".
Under new border regulations, imports of plant cuttings rose by £34.01 in fees, while cut flowers fees grew by £9.33, adding an extra £55,784 to the bill of flower importers.
Fees on shrubs were up by £29.97 and the category "Other Plants intended for Planting" also rose in fee costs by £29.97.
Fruit and veg growers will be happier however, as inspection fees on edible fresh produce feel by over four pounds to £53.10. Leafy veg inspection fees fell by £3.62 to £71.68.
The Fresh Produce Consortium (FPC) criticised the lack of consultation or warning ahead of the charges rise, launching a complaint against the Defra Under Secretary of State, Lord Gardiner of Kimble.
"The lack of consultation with industry is shocking and an immense disappointment given how we have worked with Defra in the past to identify areas for improving its service. There is no evidence of Defra having undertaken a review of efficiencies in this assessment round," said Nigel Jenney, chief executive of FPC.
"Despite Defra's assurance that fees won't be changed again until April 2021, we're concerned about the current method of assessing costs and charges. With more products coming under the plant health inspection regime from December 2019 the UK fresh produce industry will face a massive hike in charges after April 2021."