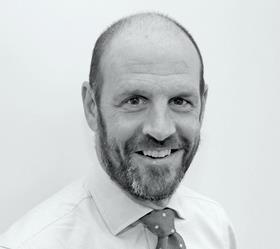 IPL has cut its punnet heights and weight on several fruit and vegetable lines to help meet its goal of removing 220 tonnes of plastic in 2020.
The supply arm of Asda said it had taken several steps since the start of the year to cut avoidable plastic from its supply chain, reducing it in prepared fruit ranges, and other veg lines.
Punnet heights have been reduced on 160g melon chunks, 160g packs of melon and grapes, 160g packs of watermelon and apple, as well as 200g pineapple kiwi and grape.
The combined amount of plastic saved from these height reductions amounts to 10.75 tonnes per year.
IPL also trimmed down its punnets on its sweet aromatic tomatoes, and large vine-ripened tomatoes, totalling 19.3 tonnes.
The company also completely removed the plastic tray from its Extra Special Baby Leeks, removing a further 1.25 tonnes of plastic.
"At the moment, plastic can often be the best solution for packaging in terms of overall carbon footprint – but we don't want that to be the only solution available. So, we have been looking for new solutions to reduce our use of 'avoidable' plasticas well as improve recyclability and the use of recycled plastic in our packaging," IPL stated.
Asda is also a member of Wrap's UK Plastics Pact which aims to eliminate single-use plastics by 2025, and have 70 per cent of plastic being effectively recycled or composted.
IPL continued: "We use packaging to protect, preserve and present products so that they can reach our customers in the best possible condition. It also helps us to reduce food waste.
"Any product with moisture content needs to be contained to prevent leakage so that it can be transported to stores and to customers' homes. When we're looking at the best type of packaging for a product, we look at the overall environmental impact of the various options available. For example, glass and card are heavier materials so can use more energy or water to make and to transport, resulting in increased emissions."