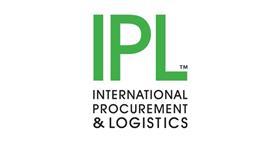 IPL is searching for an astute negotiator with an extensive network of global suppliers to be its next senior fruit buying manager.
The experienced fruit procurement expert will join IPL's senior commercial leadership team and should have both a passion for the industry and a wealth of knowledge.
Reporting to IPL's procurement director, the new senior buying manager will be responsible for defining and delivering the strategic category-sourcing plan, leading a team to fulfil this.
They will play a key role in the delivery of the continuous improvement programme, utilising their industry expertise.
As a procurement expert, they will thrive off their networking and negotiating skills to develop, nurture and manage grower relationships across the globe.
What IPL is looking for
- A procurement expert with a deep and extensive knowledge of growers in at least one, ideally two product areas of fruit.
- An exceptional candidate that understands and has demonstrated and delivered strategic and unique competitive advantage.
- An astute commercial thinker, with a demonstrated ability to lead successful negotiations.
- A pragmatic approach that puts the customer at the heart of everything they do.
What's in it for you?
"IPL is an industry-leading and exciting business, dedicated to putting the Asda customer at the heart of everything it does," the company said.
"Our success is our people and we thrive on living our company values of being supportive, trailblazing, engaging and principled."
The successful candidate will receive a competitive salary, coupled with a benefits package that includes bonuses, a car allowance, LTI, an enhanced pension scheme and private family healthcare, among other perks.
IPL's mission
Explaining the company's focus, IPL added: "Our role is to improve the shopping experience of the Asda customer by driving great value, quality and availability of our products and to ensure it is Asda's lowest-cost and sustainable supply chain partner.
"The company's unique and sustainable sourcing model cuts out the middleman and its direct network of suppliers and farmers worldwideare central to providing Asda customers with better quality and value for money."
If you would like to apply for the position or find out more information, visittheIPL website. The closing date is 18 April 2021.