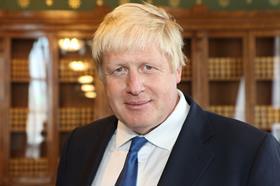 Gearing up for a potential general election, the Prime Minister has pledged Scottish farmers an additional £50 million over the next two years in a bid to make industry funding "fair" across the UK.
The government's announcement follows this week's spending review, which included the announcement that £160m of European 'convergence' funding will go to Scottish farmers, while Welsh farmers will recieve an extra £5m.
Rather than coming from Downing Street, these are the recommendations of an independent review of farm funding by Lord Bew, to be published on Friday, following concerns about the methodologies used to distribute CAP funding between EU member states.
The government – which was accused of making 'election bribes' in Wednesday's spending review by promising more money for police, health and education – said thecashwould end the "longstanding dispute" over EU convergence funding.
Scottish farmers had argued that the funding, designed to make payment rates more equal between EU member states, should have been allocated to them back in 2014 instead of being distributed across the UK.
Speaking in Aberdeenshire, where he met local farmers, Boris Johnson said: 'For too long, Scottish farmers have been given a poor deal by the EU's Common Agricultural Policy, which is why we are taking this opportunity to change things for the better.
'I made a pledge to resolve the historic funding gap for Scottish farmers and delivering on this promise has been a priority since I became Prime Minister.
'Today's announcement was the first step in making sure future funding is fairly allocated across the UK, taking into account the unique farming environments in Scotland.
'Once we are out of the EU, we will have a historic opportunity to introduce new schemes to support farmers and we will make sure that Scottish farmers get a fairer deal.'
According to Scottish television channel STV, Scottish Conservatives have said the funding announcement is the result of lobbying by their MPs, but Scottish ministers have also been raising the issue with the Westminster government.
Defra said the new formula to distribute funding across the UK from 2020 to 2022 will reward land that previously received less CAP funding per hectare than the EU average.
This means the support of the Pillar 1 budget will be tilted slightly towards those who farm in challenging environments, such as upland areas.
According to Lord Bew's review, agricultural funding for 2020-22 should be maintained in England and Northern Ireland and increased in Wales and Scotland, meaning an overall funding uplift of £56.59m.
It proposes that England be allocated 13.9 per cent of funding during this period, Scotland 63.7 per cent, Wales 13.7 per cent and Northern Ireland 8.7 per cent.