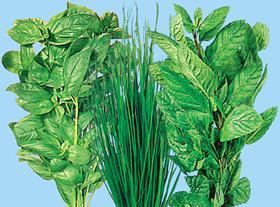 Visitors came from as far afield as Jordan for this year's British Herbs conference.
The annual event, held in Northamptonshire, saw its highest attendance for many years.
The organisation has undergone a transformational year with the launch of its new logo and website. It has also worked hard at attracting new members, which has added eight new companies to the group.
The event saw presentations from Paul Hammett of the NFU on abstraction licencing reform, and Paul Collins from foodservice company Reynolds Catering Supplies.
Ray Marriott, British Herbs member and professor at Bangor University, informed the meeting about the funding opportunities for research and development projects.
British Herbs chairman, Nigel Stangroom, said: "This year we have seen the highest attendance at our conference for many years. The wide range of interesting topics has attracted our members from all over the UK and Ireland, and as far afield as Jordan.
'It is vital that we continue with this improved communication strategy to make sure that herb growers are informed and able to assess their businesses in context with the rest of the fresh produce industry. That may be through the water they need to irrigate, their access to markets or how they promote their businesses in this changing technological age."