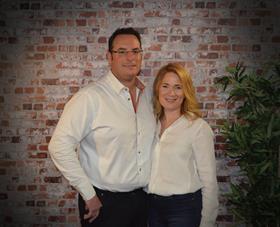 Jupiter Group made it three years in a row onThe Sunday TimesInternational Track 200 rankings, which lists the UK's fastest growing companies with international sales.
The Shropshire-based company's managing director Mark Tweddle said he was "so proud" after climbing up to 17thplace, thanks to a 122 per cent sales increase in the past two years.
The last year has seen a host of new developments for the business, including the expansion of the group into the Netherlands, Colombia and Argentina, with their Arra 32 grape rootstock arriving in India in a world's first, while its CSR efforts were recognised in a UK family business awards win.
In 2019 it acquired Dutch fresh produce marketer Cool Fresh International, with total staff numbers at Jupiter Group now at 113, and total sales in 2019 at £77.2 million.
CEO and joint managing director Mark Tweddle said: "What an incredible start to the year! I'm so proud that we have again featured in the coveted Sunday Times HSBC International Track 200. To have climbed up to sit at 17thfor 2020 is a testament to all of the hard work and determination of our teams globally."
In addition to the listing, Tweddle and his wife, joint managing director Yvonne, have also been invited to attend a special ceremony in London in May alongside CEOs of companies who appear alongside them in the 2020 International Track.
Jupiter Group flew the flag for fresh producer suppliers onThe Sunday Times' list but other companies in the fresh produce industry made it onto the list.
Fruit delivery company, Fruitful Office, which delivers fresh produce to offices, came in 98thplace having grown 48.8 per cent in sales over the past two years, up to a total of £25.2m.
Compostable packaging manufacturer Vegware, based in Edinburgh, were ranked 37thon the list, with sales up 81.1 per cent, and a turnover of £32.2m.
Processed tomatoes and ingredients supplier Silbury ranked 91st, having achieved 50 per cent growth, and a turnover of £59m.