The Shropshire, UK, based international fruit grower-shipper announces start of South African citrus season with exports under way to the Middle East and Indian sub-continent
UK-headquartered global fruit grower-marketer Jupiter Group has announced the start of its South African orange season, with initial volumes of its Valencias en route to customers in Bangladesh, India and the Middle East.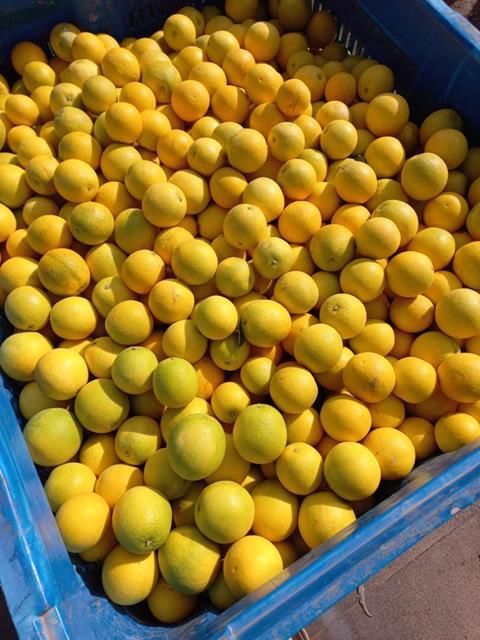 Produced on Jupiter's Maswiri farm in Limpopo, South Africa, the group's 2022 Valencia crop has good coloration, excellent sizing and good internal readings, according to Jupiter head of sales Gareth Wilcock.
"As it is still fairly early in the season, we have exported limited volumes over the last two weeks to our customers in Bangladesh, India and the Middle East," he said. "We're amongst the first to harvest Valencia oranges in South Africa so are well positioned to add value into the market and anticipate that our main varieties will begin in another two to three weeks."
The balance of high sugar- and acid-content its Valencias provides a rich flavourful taste, Wilcock added, and the fruit generally benefits from an attractive light-orange flesh and soft-textured segments.
The group supplies its export markets with premium Class 1 oranges, as well as fruit for juicing.
"Jupiter's fruit is known for its premium quality, good size and superb taste. Our citrus fruit is handpicked by our team at the optimum time to preserve the condition and taste ahead of being packed for our global retail customers," Wilcock said.
"We look forward to another successful harvest and maintaining our high-quality standards as the season progresses."
The Jupiter Group is an award-winning collection of companies within the global fresh produce industry.
Ranked 17th in the prestigious The Sunday Times International Track 200, Jupiter specialises in growing grapes and also produces citrus, avocados, pineapples and kiwifruit in all formats and sizes to retail, wholesale and foodservice businesses across Europe and the world.