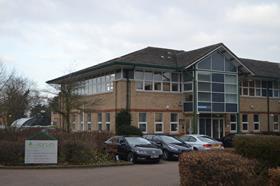 Food and fresh produce recruitment firm Henderson Brown has appointed Jason Kilbride as managing director, with current MD Martin Brown stepping up to chair the board.
Brown launched the business in 2009, and stressed he will continue to play an active and important role in supporting Kilbride - who has been with the company for a number of years - as he leads the business into the future.
In further people news, John Boggis will be joining the company as regional director for the East Midlands. Boggis has over 15 years of experience in recruitment, having worked for the past three years at regional director level.
Boggis will be tasked with establishing an office in Leicestershire and developing it into a leading recruitment consultancy within the local market. 'I am delighted to be joining Henderson Brown and I am excited by the significant opportunities that lie ahead for the business,' Boggis said. 'Henderson Brown's company values of fairness, ambition, superior service, and talented commercial development are closely aligned with my own, and I am excited to utilise them as the basis of an exciting period of growth.'
After successfully establishing her team in Peterborough as a market-leading handler of high-volume recruitment projects, Amy Jayne Elvestad has also been appointed head of HB Commercial. She said: "I am really pleased with the performance of the business over the last 12 months and cannot wait to continue to implement an ambitious growth strategy that will allow us to continually improve our ability to provide an outstanding service to our clients.'
Brown concluded: 'This is a well-deserved move for Jason, who I know will prove to be an exceptional MD, and who will develop the business and take it on to the next level. We have some very exciting growth plans, with John Boggis joining us, in addition to the continued organic growth out of Peterborough.'