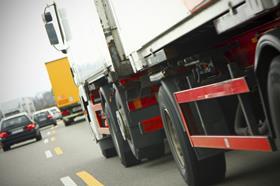 Logistics businesses are struggling to fill job vacancies as the number of EU nationals immigrating to the UK for work continues to plummet, according toa new report from the Freight Transport Association.
The organisation is calling on government to recognise how reliant the industry is on EU workers and to amend itsfuture immigration policy accordingly post-Brexit.
According toFTA's Logistics Skills Report 2019,decliningEU net migration has contributed to a 43 per cent rise in job vacancies in the transport and storage industry over the past 24 months.
Sally Gilson, head of skills campaigns at FTA, said: "The logistics sector is facing serious challenges in the recruitment and retention of labour:59,000 HGV drivers alone are urgently needed to keep just to keep operations afloat.Businesses within the logistics sector are reliant on access to EU workers to help fill job vacancies; these workers currently constitute 13 per cent of the entire logistics workforce.
'The logistics sector is the lifeblood of the nation's economy, contributing £124 billion gross value added; without adequate levels of staff, operations will come crashing to a halt and businesses will cease trading."
The reportprovides a detailed examination into how various factors, including the UK's future immigration policy, are impacting the availability of labour in the logistics sector. The number of EU nationals moving to the UK for work is now more than 50 per cent lower than its peak period between June 2015-June 2016.
"With the government now investigating an Australian Points Based System, the focus for future immigration is still focused on higher-skilled workers,' Gilson said. 'FTA is urging government to build its future immigration policy on what the UK economy needs to remain functional – not arbitrary academic levels and minimum salary requirements."