DP World welcomes five new customers at its London Gateway facility in first 100 days
DP World, the Emirati global logistics group, has welcomed five new customers at its latest facility at London Gateway in the first 100 days of operation, following surging demand for warehousing space near the English capital.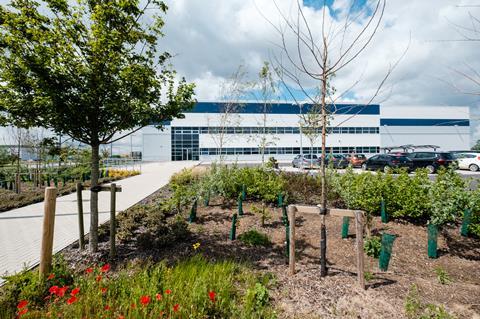 The interest at the multi-user warehouse stems from businesses in the FMCG, manufacturing and industrial sectors and represents further evidence of the attractiveness of London Gateway's location – just 28 miles from the capital – coupled with the comprehensive contract logistics offer of DP World, the group said.
Jonathan Himsworth, vice president sales at DP World Logistics, said: "We are delighted that so many international businesses have already taken advantage of our latest facility at London Gateway. We offer faster market access on account of our unrivalled location and low carbon solutions, which help our customers to reduce the amount of CO2 in their supply chains."
"Our bonded facility also benefits from Authorized Economic Operator certification, which means much faster access to cargo after it is discharged from a vessel. I would urge other companies interested in the convenience and flexibility of our services, which includes customs clearance and express quay collection, to get in touch to find out more."
DP World now offers customers more integrated services to manage their supply chains. Its commitment to delivering an end-to-end to service is demonstrated by providing to customers a network of its own warehousing across the country, including at London Gateway's Logistics Park, where the port-centric facilities mean less distance is travelled from port to warehouse.
Himsworth added: "We are recognized as a market leader in fulfilment, e-commerce and complex value-added solutions manufacturing support, assembly services and export packing, transportation management reverse logistics repair and service parts. Through technology and strategic innovation, we aim to do nothing less than revolutionise the movement of goods to the market."
In addition to its UK hubs at London Gateway and Southampton, DP World's offer includes the P&O Ferries and P&O Ferrymasters subsidiaries, and contract logistics businesses respectively, all of which are being integrated into the company's global network. Operating in 78 countries, DP World now handles 10 per cent of world trade.