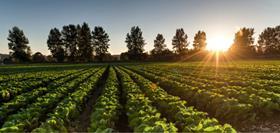 Horticulture charity the LSA Charitable Trust says budding industry leaders may now apply for its 2021-2022 Fellowship Scheme – a funded career-development programme for young people starting out in the horticulture sector.
Its two-year fellowship scheme is designed to "develop the future leaders of the commercial horticulture industry", the trust said, and is supported by the National Farmers Union, British Growers Association, the Horticultural Trades Association, the Chartered Institute of Horticulture and Agricultural, and AHDB.
The application process for the 2021-2022 fellowship opened on 1 November, and the deadline is 31 December 2020, the trust said.
The LSA Charitable Trust said the training, which comes with a bursary of up to £3,000, will increase understanding of the commercial horticulture industry and the role of its trade bodies; increase knowledge of current research and wider industry issues; and offers the opportunity to attend meetings and study tours across the horticulture sector.
Commenting on the scheme, Vitacress's Libby Rowland, a current fellow, said: "I would encourage any young person embarking on their horticultural career to apply and I'd encourage their employers to give them their full support along the way. By the end of the scheme, you'll have a more confident, better informed and better-connected colleague on your team.
"The scheme has opened up a range of continuing professional development opportunities that I may have struggled to access without being a fellow. Training budgets can be tight so having access to funds to directly support my own CPD has been invaluable. My employer sees my participation in the scheme as being complimentary to my development with benefits for them and me."