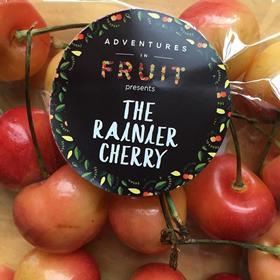 Marks & Spencer has bumped up its fresh produce offering as part of a big range increase in its food aisles, with 'hundreds' of new products.
M&S Food managing director Stuart Machin said the supermarket has targeted organics, bigger family-pack sizes and a larger range as key areas for their food and fresh produce offering.
Through a product matching exercise against the 4,000 Waitrose products, M&S's team of buyers and product developers identified opportunities to create new loved products as well as finding any potential gaps.
Additional new products include more scratch cooking and baking ingredients, as well as an increased range of household and grocery staples with new lines across its frozen meat, fruit and vegetables.
Working with M&S's Select Farmers it knows and trusts, the retailer will provide customers with a greater choice of fresh meat and produce, including more organic options than ever before. There will also be more organic choices across M&S's tinned goods, nuts and dried fruits and preserves.
The new products help to build on M&S's new product development over the past year, including its Cook With M&S range that provides simple meal solutions and its vegan-friendly Plant Kitchen range, which has helped to attract over 500,000 new customers.
Machin said: "One year ago today, we began the joint venture with Ocado so that customers can access the full range of delicious, great quality M&S Food products online.
The team has worked really hard to make this happen and from today, customers can view the existing range of M&S products on the Ocado website as well as hundreds of new ones. Our customers can be confident that they will enjoy even better choice and even better value, whether they are shopping in-store or online."
M&S said the coronavirus crisis has driven huge growth in online sales, with their online business partner Ocado still busy expanding capacity.