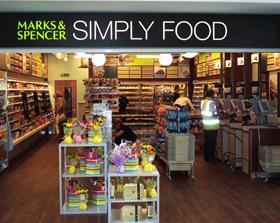 Marks & Spencer is set to open a new 365,000 sq ft national food centre in Milton Keynes as part of its 'Never the Same Again' food business overhaul.
Providing 360 new jobs, the massive new facility will open in September 2020, and will be operated by XPO Logistics, supplying M&S Food products to the South of England regions, and increasing its ambient product capacity by up to 60 per cent.
The greater capacity will help the supermarket achieve its planned growth in food and fresh produce ranges across its stores, announced last week.
M&S states the new distribution centre will help it "resolve the longstanding issues in food availability and waste".
M&S Food managing director Stuart Machin said:"Our new distribution centre is great news for Milton Keynes and a major step forward for M&S, unlocking the value of our food supply chain and supporting our future growth plans.
"Many of our customers' shopping habits have changed over recent months and our new distribution centre will enable us to respond faster and more flexibly to customer demand, providing greater product availability and significantly improving the service we provide our customers."
M&S has already begun its supply chain improvements through the Vangarde programme, which aims to reduce waste and improve customer experience through improved shop keeping processes such as better forecasting, allocation and stock counts.
Implemented in 93 stores across the estate so far, the programme has resulted in more productive stores generating lower waste and higher sales through an improved customer experience, according to M&S.
The programme is now being rolled out to all stores nationwide during this financial year.