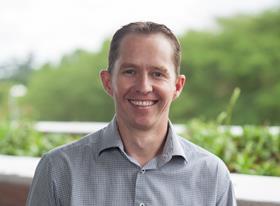 Matt Quinn has been named as vice-president for northern Europe at Chep, the supply chain specialist in the FMCG and retail marketplace.
He replaces Helen Lane, who became Chep's senior vice-President, Global Digital and Network Transformation in July 2019.
In his new role, Quinn will lead the Country Leadership Team for the UK and Ireland (UK&I) in providing customers with more ways to optimise every stage of their supply chains.
"This is an exciting time for the supply chain sector as retailers, manufacturers and logistics specialists collaborate to tackle challenges related to climate change, sustainability and how to make the circular economy part of global commercial culture,' Quinn noted. 'I relish the challenge of making Chep the easiest choice for our customers. We achieve this through adding unrivalled value as the invisible backbone of the global supply chain.
'Chep helps move more goods to more people, in more places, than any other company on earth so we're in a unique position where we can lead the conversation about how to modernise the supply chain,' he added.
Michael Pooley, president of chep in Europe, added: "Chep is well positioned to be the easiest choice for our customers, by enabling their supply chains to 'just work' and by unlocking unrivalled and unprecedented value through our vast network of partners and ongoing commitment to sustainability. I have every confidence Matt will continue to lead the way in Northern Europe."