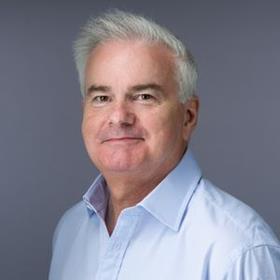 Peter Hunt has retired, 21 years after co-founding fresh produce recruitment firm MorePeople with Guy Moreton.
Moreton and fellow shareholder Andy Fitzmaurice have purchased Hunt's shares, and the company has announced a rejig of its senior team following the news.
Moreton now becomes executive chairman, with Fitzmaurice taking on the role of chief executive. Richard Hanwell, who was one of the nine appointments made by the business last year, is now managing director, while Morten Andresen joins Luan Harrison in the role of associate director.
'Lifetime in the industry'
Hunt is retiring after a lifetime in the industry. Starting his career at Armitage Bros in the petfood sector, he moved to GW Padley in the late 1980s in a finance and accountancy role.
He then spent a number of years with Geest in the 1990s before meeting Moreton in 1999 when Hunt was working as a divisional finance director of Redbridge Holdings.
Together, they founded MorePeople in 2000 and went on to work with thousands of clients and candidates in the recruitment sector.
Moreton said: "I could not have wished for a better business partner. He has worked tirelessly to help build MorePeople into a market-leading recruiter within our sectors, and was a constant source of support, advice and friendship.
'We wish him and his wife Luci (another fresh produce lifer) a very happy retirement.'
'Future-proofed structure'
New CEO Fitzmaurice added: "The new shareholding and company structure is future-proofed and fit to deliver for everyone who is involved in the business. Each quarter we get better; it's an exciting journey to be on and there's a real sense of pride and enthusiasm for what we do."
Fitzmaurice said the business has already hired two new staff in 2022 and has more planned. It will also be moving into new premises in Stamford.
In other people news, longstanding chairman Michael Paske also retired recently. Paske became a non-executive director of MorePeople in 2004 and, according to the company, has served not only as chairman but also as a mentor to Moreton, Hunt and Fitzmaurice during that time.
Paske's long career in the food and agriculture sectors has seen him as vice-president of the NFU, founder of Exotic Farm Produce and a range of other directorships.