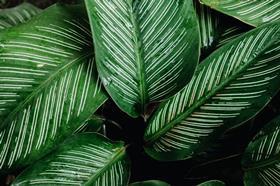 Morrisons has acquired outdoor plant supplier Lansen Nursery in a move it said would enable it to offer more locally sourced and homegrown British horticulture while becoming more competitive for customers.
Spalding-based Lansen Nursery has supplied Morrisons for over 20 years, and the supermarket believes the acquisition will help it to develop its garden centres further, widening the range of outdoor plants available for customers.
All 25 staff employed at the site at Spalding in Lincolnshire will become Morrisons staff in a growing manufacturing business.
Andrew Thornber, Morrisons' manufacturing director, said: "We're already the single-biggest customer for British farmers and the addition of Lansen Nursery to our manufacturing business will give us a strong position in horticulture. Uniquely, we will be able to control the quality and cost of plants that are grown for sale in our supermarkets."
The acquisition extends Morrisons' Horticulture portfolio, adding to its existing Flowerworld business in Derby, which packs the majority of all the fresh-cut flowers and bouquets that are sold in its stores.
Morrisons makes most of its own fresh food in 18 manufacturing sites and 497 stores, including bakery, seafood, meat, fruit and vegetables, flowers and chilled processed products.