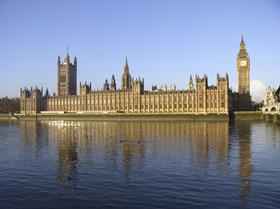 Parliament last night rejected a House of Lords amendment to the trade bill that would have given MPs greater scrutiny of import deals, reports The Guardian.
The government has repeatedly vowed not to allow imports of animal and agricultural food stuffs produced to a lower standard than currently permitted in the UK, but yesterday refused to sign those pledges into law, the paper said.
The House of Lords put forward amendments to the trade bill that would have required future trade agreements to be scrutinised by parliament, with a view to ensuring standards are retained, but the key amendment fell on Tuesday night, by 353 votes to 277, according to the report.
Campaigners told The Guardian that the new post-Brexit arrangements for food imports and food production standards in the UK would allow ministers to make sweeping changes to existing food safety regulations without consultation.
Yet in the debate, the government sought to reassure MPs that there were sufficient safeguards to ensure the UK's standards were kept high.
However, UK campaigners pointed to loopholes in the government's regulations that mean food standards can be altered without consultation or fanfare. They told The Guardian that the rules would make it difficult to even find out whether standards had been lowered.
Kierra Box, a campaigner at Friends of the Earth, told the paper: "MPs have voted to lock themselves out of decisions on future trade deals. These deals will have a far bigger impact than changing the contents of our supermarket shelves. They could make it harder to pass new legislation to protect our environment, increase the UK's contribution to climate change, or prop up supply chains linked to human rights abuses. It's not just disappointing that our elected representatives are willing to let themselves and their constituents be satisfied – it's mystifying."