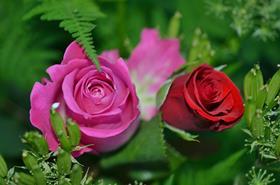 Nairobi is lobbying British companies to continue investing in Kenya amid assurances that the Kenyan and UK governments will sign a transition agreement to avoid tariffs after Brexit.
Kenya is a major exporter of cut flowers and other fresh produce to the UK and Kenyan government officials have tried to reassure the industry that trade will not be disrupted.
According toBusiness Daily,the east African country's high commissioner to the UK, Manoah Esipisu, said he had received assurances from Britain's international trade minister Conor Burns that Kenya will continue to have access to duty-free, quota-free markets in the UK.
Now Nairobi is said to be lobbying British companies to continue investing in Kenya despite Brexit.
"There are significant opportunities for continued investment by British companies, both as project funding and Foreign Direct Investment,' Esipisu is reported to have said.
"We can look to bed down some of these opportunities and get them across the finishing line in January at the UK-Africa summit."
Kenya's total horticultural exports are valued at £1.2 billion, with the UK, Holland, Germany and France accounting for the majority of this trade.
According toBusiness Daily, around 300 British companies operate in Kenya, making the UK the biggest foreign investor in the country.