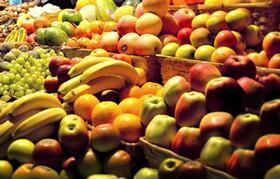 Year-on-year supermarket sales growth has slowed again as a combination of factors combine to suppress shopper confidence, new figures from Kantar indicate.
Figures for the 12 weeks to 1 December show year-on-year sales growth was just 0.5 per cent, numbers the analyst put down to the uncertainty of a General Election, a lacklustre Black Friday and a wet autumn. Shoppers have also been delaying their Christmas preparations and are waiting to stock up on festive supplies.
Fraser McKevitt, head of retail and consumer insight at Kantar, explained:"We're yet to see consumers ramp up their spending in the run up to Christmas and, as anticipated, Black Friday only brought a limited boost for the grocers.
'The number of people claiming to take advantage of Black Friday this year fell to 53 per cent from 57 per cent in 2018 with signs of 'promotion fatigue' among consumers, an increased scepticism regarding the value of the deals on offer and some retailers pulling back from the day altogether.
'The event is always less significant in the supermarket calendar and this year only five per cent of Black Friday deal hunters bought something from a grocer."
Lidl on the march
Sales growth of 9.3 per cent during the past 12 weeks took Lidl to a new record high market share of 6.1 per cent. "The good news continues for Lidl and 11.9m shoppers visited one of its stores in the past three months – that's 652,000 more than this time last year,' said McKevitt. 'Lidl has been encouraging its customers to make bigger shops, running newspaper voucher deals that offer £10 off when the holder spends £40, and larger baskets over the qualifying spend made up 17 per cent of trips in November."
Meanwhile, Aldi's year-on-year growth of 6.2 per cent is worth £129m in additional sales and takes its market share to eight per cent. The discounter increased sales of its cheapest 'Everyday Essentials' range by 29 per cent during the past 12 weeks but also served customers with a bit more money to spend – selling 15 per cent more of its premium 'Specially Selected' brand than this time last year.
The Co-op achieved growth of 3.6 per cent, with its shoppers spending an additional £10m on fresh fruit, vegetables and salads compared with the same time last year, according to Kantar.