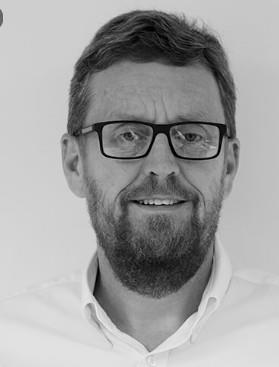 Nationwide Produce managing director Tim O'Malley says Britain's new points-based immigration policy could further drive UK fruit and vegetable production abroad.
O'Malley lambasted the immigration plans as "hypocritical", pointing out Home Office secretary Priti Patel has previously described British workers as "among the worst idlers in the world" in a pamphlet she co-authored with other Conservative MPs called Britannia Unchained.
He also said the latest curb on the labour market could be the opportunity for the industry to say "enough is enough" and increase fresh produce prices to alleviate the intense pressure on profit margins producers face.
New Home Office proposals unveiled by Patel this week will see immigrant work visas awarded based on meeting certain skill requirements, including a job paying a minimum income threshold of £25,600, as well as English language proficiency.
Sectors dependent on so called low-skilled work, such as care, hospitality, retail and agriculture have been heavily critical of the policy, with a large share of their workforce earning less than the proposed income threshold.
O'Malley warned that a further tightening of labour supply in agriculture could push growers out of the industry in search of a more secure income.
"Government policy like this will tip many growers into thinking "I've got better things to do with my time, land and money than to grow veg". The irony of this is we have a government pushing for carbon neutrality while advocating a policy that will inevitably lead to an increase in imports," O'Malley said.
"I was over in the States recently and labour was the hot topic there. Since Trump has restricted the flow of Mexican labour, pay rates have shot up to around $18 per hour. But offering Americans more money isn't the solution they tell me. Americans like Brits simply don't want to do agricultural or packhouse work which has led to a shortage of labour and rising costs."
"I think the inevitable medium to long-term impact of this is to further drive production abroad. We already import 67 per cent of our fresh fruit & veg – a figure that I can only see increasing. Veg production in the UK is already at a stage where the UK grower is making negligible/negative returns."
He suggested the cost of labour increase that these restrictions would entail could be the opportunity for the industry to raise prices on fruit and veg, which has seen huge pressure on profit margins in recent years, with supermarkets striving to keep their prices competitive.
"It's noticeable that for the new points-based system crucial extra points are available for working in a sector with shortages which currently includes nursing, civil engineering, psychology and classical ballet dancing – absolutely no mention of agriculture," O'Malley said.
"So I think we need to be realistic, accept it, and above all, budget for it properly and charge customers for it accordingly. We need to reverse the tide and start pushing some inflation back into fresh produce. Let's end on a brighter note - perhaps this is the excuse we've been looking for to push back and say "enough is enough!"
In response to agricultural concerns over ongoing labour shortages Defra secretary George Eustice announced the government will quadruple the pilot SAWS scheme from 2,500 to 10,000, in a bid to help farmers recruit seasonal workers.
Industry estimates for the required number of seasonal workers each year are in excess of 70,000 however, with industry figures such as NFU president Minette Batters urging the government to match this number in its SAWS scheme.