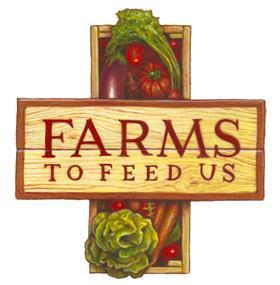 A new online resource has been launched to connect growers, producers and fisheries with their local communities.
Created to provide a platform for small food production businesses during Covid-19, Farms to Feed Us gives shoppers the opportunity to source fresh produce grown close by on a small and sustainable scale, while supporting those on the frontline working to keep Britain fed.
Founded by regenerative agriculture organiser Cathy St Germans, Farms to Feed Us has set out with the goal of 'strengthening the UK's food system and creating a sustainable supply chain for the future'. St Germans said the platform responds to widespread concern over food shortages at an unprecedented moment of crisis for small food producers, many of whom lost all of their trade after the restaurant industry shut down overnight.
The volunteer-run Farms to Feed Us resource lists over 200 businesses so far, and can be shared, used and printed off for neighbours or relatives who aren't regularly online. It connects farmers delivering meat boxes, veg boxes, freshly caught fish and more to people's doors, or local hubs where they can be collected safely.
St Germans said: "Farms to Feed Us was born in response to initiatives I was seeing locally and nationally from farmers having to turn their supply chains around overnight. I have put together a small team of volunteers to create a database of new delivery and mail order initiatives, which have come about because of the crisis.
'The database is lo-fi and easily accessible by the elderly and those who do not use social media, so we can all play our part in strengthening the food chain which is flowing from our fields and farms, and support our farmers and fishers through this terrible time. We are hoping this supply chain can have some lasting effect once the Covid-19 crisis is over and we will have a new market who we hope will want to maintain their new relationships with smallscale farmers, fishers and otherindependent food suppliers."