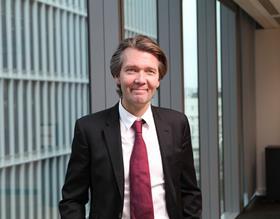 The investment firm controlled by Bakkavor's chief executive and chairman has bought 89 per cent of the prepared produce firm's shares.
In a deal worth £163 million, The Baupost Group, and associated company Bakk AL Holdings, which is controlled by Agust and Lydur Gudmundsson, is now a majority shareholder in the Bakkavor Group.
Bakkavor said it is pleased to welcome its new shareholders as 'long-term investors with experience in a wide range of sectors, including food'.
Agust and Lydur Gudmundsson will remain in their current roles and retain their positions as CEO and Chairman respectively on the group board.
There will be no changes to day to day operations, the management board or other senior management positions.
Agust Gudmundsson said: "I am delighted to welcome The Baupost Group to Bakkavor. They are globally recognised as highly successful long term investors and are supportive of the company's continued expansion plans."