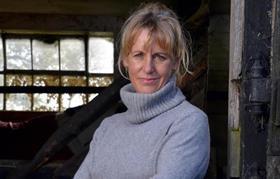 The UK could see food shortages as a result of surging production costs, the president of the NFU has warned.
Speaking on LBC's Tonight with Andrew Marr, Minette Batters said the cost of producing food was not something farmers could continue to absorb and that some may just grow less food as a result.
'I think you've got to recognise that farmers can't keep producing food well below the cost of production and they will look to make those adjustments,' she told the programme on Monday (28 April).
She added that the growing costs 'combined with gas and everything else will mean potentially that we see less.
'Farmers and growers decide to grow less, we're going to have shortages,' she said.
Batters also accused the government of being more focused on the environment than protecting farmers.
'It feels like [the government] is totally focused on the environmental agenda and let me be really clear, there is nothing more important to a farmer than doing more for nature, doing more for the environment,' she said, when asked how supportive she felt the Government was being towards farmers.
'But if we are just going to throw away food production and not focus on it the environment will suffer, nature will suffer.
'The farmers I represent feel extremely let down on many different levels.
'There's an opportunity for it to change but at the moment it feels that it's all about species reintroduction, taking land out of production, it feels like we are in a bubble that is not relevant to the world at the moment.'
Environment Secretary George Eustice told Marr that the government understood the issue and said Chancellor Rishi Sunak had 'risen to the challenge'.
However he said the government 'can't cover all of the cost' of the 'global shock to gas prices'.

Source: LBC