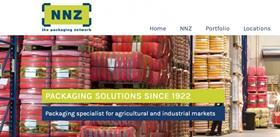 Agricultural packaging specialist NNZ has acquired LBK Packaging, the company has announced.
NNZ is based in Castle Donnington and creates packaging content and materials for a wide range of fruit and vegetable, as well as other industrial, applications.
LBK is based in Liverpool and Glasgow and has been trading in the packaging sector since 1831.
The acquisition significantly increases NNZ's share in the agricultural and industrial packaging markets, according to NNZ UK managing director Brian Keasey. 'We are absolutely delighted that LBK are joining NNZ,' he said. 'We are genuinely excited by the prospect of bringing further value to our customers by combining the expertise and product offering of the two longstanding companies.'