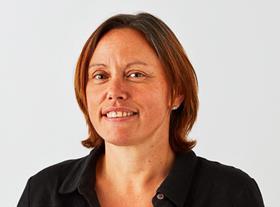 Mel Smith, chief executive of Ocado Retail, will discussthe challenges facing traditional retailers in serving customers online in her speech at next month's City Food Lecture.
Held online on the evening of10 February, Smith's lecture is titled 'The role of new technology in the future of UK food retailing'.
Formed in August 2019, Ocado Retail is a 50-50 joint venture between M&S and Ocado Group. It is responsible for ocado.com, online pet store Fetch and Ocado Zoom, a one-hour grocery service. Ocado Retail serves 350,000 households a week and has a 15 per cent share of the UK online grocery market.
UK online sales grew by more than a third (36.2 per cent) in 2020 as shoppers shifted to ecommerce to stay safe during the Covid-19 pandemic, according to figures from the BRC-KPMG Retail Sales Monitor. Arecord-breaking 5.9 million people now shop for groceries online. Kantar figures show a rise in online grocery sales of 77 per cent year on year in the four weeks to 6 September 2020.
Following thelecture, there will be a panel discussion chaired by Charlotte Smith, presenter of BBC's Farming Today. As well as Mel Smith, the panel consists offood entrepreneur Charlie Bigham; James Walton, chief economist of IGD; and Laura Winningham, chief executive of London-based food poverty charity City Harvest.
John Giles, chairman of the City Food Lecture organising committee, said: "With the pandemic creating so many changes in the way we buy and consume food, Mel's lecture couldn't be more timely. I'm sure her insights into online grocery retail will ensure the 2021 lecture will be fascinating for all who attend."
Due to ongoing coronavirus restrictions, the 2021 lecture will be a virtual event held from 4.45 until 7.15pm.