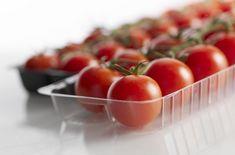 The packaging industry needs to get better at telling consumers about the important role it plays, a leading innovator in the industry has said.
Alan Davey, director of innovation at Linpac, told delegates at last week's European plastics and composites innovations days: "We have a very good case to make for plastics and plastics packaging, but as an industry we are punching below our weight and need to work harder to show retailers and consumers the benefits of packaging for persevering and sorting food at a time when food waste is one of the biggest environmental issues facing Europe."
Meanwhile, Linpac's vice president of marketing and innovation, Joanna Stephenson, also provided a robust defence of packaging when at the Greater Europe PET conference in Strasbourg. She said innovation is a key part of the chase for more sustainable packaging solutions and that an over-reliance on just one environmental goal, such as recycling, can stifle it.