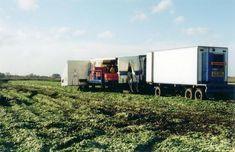 Redpack Packaging Machinery powered into the new year on the back of a bumper festive season, winning new contracts worth £250,000 in the days leading up to Christmas.
This has enabled the company to come into 2009 with a very strong order book and, despite the difficult economic climate, the sales team is optimism about 2009.
Redpack Packaging Machinery produces a range of high specification flow wrapping machines, the majority of which are customised to suit specific production requirements. Over the past thirty years, the company has worked closely with customers in a wide variety of industries to develop individual machines for packaging a diverse range of goods.
Redpack's Steve Crow said: "The markets in which our machines are widely used includes the food and fresh produce industries and although we are operating in a difficult economy, both at home and in many of our overseas markets, people still need to eat."
Having enlarged its premises with the addition of two new production bays last year, 2009 will see further significant investment by Redpack in extensions to the office facilities along with computer system enhancements and upgrades.