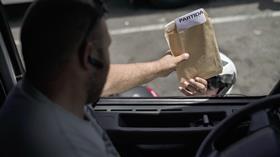 Tell us about the history of your business and how it has evolved.
Partidais a family business founded in 1923. Initially, the company acted as a transit commission agency in the port of Algeciras [near Gibraltar in the south of Spain] to manage the movement of goods towardTangier and Ceutain Morocco. As time went on, Partida became a customs agency specialised in the import and export of goods between Europe and Africa.
The core structure remains to this day, providing customs and logistics servicesfor goods transported by containers and trucks through the main Spanish ports, including Algeciras, Motril, Sevilla, Huelva, Cadiz, Almeria, Valencia, Barcelona, Vigo, Vitoria, Irún and Madrid.
At Partida we have been adapting our structure and means by keeping pace with the ever-increasing volume of goods, always maintaining the agility and professionalism of our services. Our quality-oriented policies have contributed to us obtaining and maintaining the Authorised Economic Operator (AEO) certificate, whose last renewal took place in 2018.
Todaywe're a team of 125 people working in our office in Algeciras, from where we handle operations taking place in different ports. Our work philosophy and dedication are the key to achieving and maintaining the trust of our clients, thanks to which some companies have stayed with us forover 50 years.
What services do you offer and how have they changed over the years?
We offer a wide range of customs clearances declarations,suchasimport, export, Brexitandtransit (T1andT2L),for any kind of goods being carried by truck or container. Additionally, we´re capable of providing all the necessary logistic services suchaswarehouse, transportation, goods quality reports andweassist with the shipping lines.
How has the business adapted during the pandemic?
Yes, we have adapted, the whole chain has. Aftertwoyears in a row of negative episodes in all possible scenarios, we all continue fighting. The pandemic, the crisis in maritime traffic, the rise in prices of supplies, carrier strikes, Brexit,andforced but long-awaiteddigitalisation mean we are prepared for whatever comes this year.
We had to rethink our internal strategies ranging from functional, organisational, and advertising with the aim of optimising the company's resources and the skills of the staff in each department to the maximum.We also continued investingin IT to obtain state-of-the-art tools that help us control volume at the administrative and operational levels, and we continuedwith advertising activities to publicisethe benefits of Partidaand reach new markets.
How can Partida Logistics help British fruit and vegetable suppliers?
We mainly help Spanish, PortugueseandMoroccanexporters, among others,to reach the UK market by processing their customs declarations, advising on documentationandthe new logisticalprotocols to followwithUK carriers and operators. We've partnered with some UK-based customs agencies to provide a 360-degree service to the supply chain on both sides of the UK border and to exchange trustworthy information. After Brexitour services became essential for many companies that were not used to processing importsandexports activities outside Europe.
As we all know, the UK imports huge volumes of Spanish agricultural goods,sowe're involved in the logistics chain by making sure that all the procedures are done correctly to avoid issues at theborders.The whole picture changed due to Brexit,but we saw it as a business opportunityandset up a new department, hiring 18new staff.
What challenges are importers and exporters currently facing when it comes to transporting fresh produce between Spain and North Africa?
At Algeciras Port the exchange of goodsneverstops. Each hour a ferry arrivesat, ordeparts from, AlgecirasorTanger Med Port, carrying up to 80 trucks. The biggest issue we all face occurs when the port collapses as the port facilities aren't capable of coping with the huge volumes. Over the last decade, the volumes haven't stopped increasing andthat's not to mentionthe goods coming in by containers.
Aswe know, agricultural goods are required to go through sanitary and phytosanitary controls and physical inspections, thereforeit´s extremely important to get the documentation in advance in order to check them out and begin all the processes with the aim to release the goods as soon as possible.When facing delays, we manage to divert cargo to other less congested ports. To do so, it's key to internal control and communication with customers. They demand transparency and we provide it.
How is Brexit making shipments from North Africa to the UK (via Spain) more costly, complicated or delayed? How can your business help with this?
Morocco, for instance, increased its exports of fruit and vegetables to the United Kingdom by 51 per cent the first month of the year, afterBrexit.
A huge majority of African goods reach the UK by land transportation. Trucks enter through Algeciras Port (running the necessary customs procedures),anddrivethrough Spain and Francebeforereaching Calais to get the Eurotunnel orboard a ferry atCaen Port.Our business helps by processing the necessary customs clearance (transit or importregimes) and sanitary/phytosanitary certificates.
There is also a ferry operating the Tanger MedtoPoole line onceaweek,butthis frequency isn't enough. Therefore, it's difficult to say which transportation is quicker and/or more convenient to avoid higher costs or delays.
What advice would you give British companies importing produce from North Africa?
Take it one step at a time. It'sessentialto visit the origin to get to know the chain-flow, timings and peculiarities. Choose atrustworthyexporter, carrier and customs agencies. Then, be on top of them to set up a solid coordination to make sure everyone knows their duties and responsibilities.
There are lots of tasksthat needto becarried outaccurately to avoid delays and additional costs. This involves correctlabelling, pallets, packaging, goods quality, issuing the documents correctly and gettingto know what customs need and how they operate.Alsotake time to find out what and how the UKrequires you toimport goods fromthe country in question.
Are you seeing increased delays at Spanish and Moroccan ports due to Covid or any other factors?
Since the Covid, the whole logistics chain steppedupto ensure goods distributionwas not affected.Many changes took place to enhance agility, especially in the IT area of the ports and sanitary/phytosanitarysystems. Facing huge volumes was achallengeconsidering the situation but everybody helped one another. Logistics and everyone involved are finally getting the recognition they deserve. In recent years, we have witnessed episodes of all kinds, which make us understand that logistics moves the world and takes no breaks.