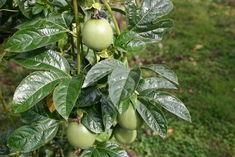 Kenya has a good opportunity to dominate the UK and other EU markets for passionfruit if it can grow enough EurepGAP-certified product and ship it by sea, Kenyan Horticultural Development Programme director Steve New has said.
"Seafreight must form part of Kenya's long-term marketing strategy since it is a good way to reduce both the monetary and the food-mile cost and make Kenyan produce more environment and market-friendly - and more competitive - in the future," he said.
Passionfruit prices were forced up in the UK this summer due to insufficient supplies to meet growing demand, KHDP suggested, but this comes on the back of a downward trend which Kenya must address.
New said passionfruit is the third-most important fruit export, after avocado and mango.