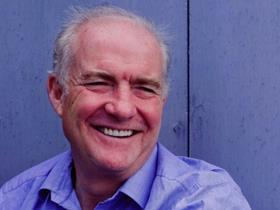 The Guild of Food Writers and Pink Lady are calling for entries in their competition for young food writers as the deadline approaches.
The Write It competition, which closes for entries on 30 April, invites children to capture one of their favourite food experiences and is open to budding writers in three age groups – 10 and under, 11–14 and 15–18.
With the contest celebrating its 10th birthday, the theme for this year's competition is 'celebration', and this could involve writing about favourite foods, cooking or eating with friends, the Guild of Food Writers advised.
It is the second year that Pink Lady has teamed up with the guild to promote the competition, and the apple brand's chief marketing officer Michelle Evans said she "jumped at the opportunity" to collaborate with the guild again.
"As our apples are loved by both children and parents alike, we want to enable families to get involved and be as creative as they can," she added.
This year's judges include TV chef and restaurateur Rick Stein CBE, baking columnist Martha Collison, food journalist Xanthe Clay, documentary filmmaker Stefan Gates, cook and author Meera Sodha and Karen Barnes, editor of delicious. magazine.
Commenting on the focus of this year's competition, Angela Clutton, co-chair of the Guild of Food Writers, said: "Many of our members have been writing about food since they were very young, and with this year's theme we hope to inspirechildren to do the same and write about their favourite food partnership.
"This might be sharing their experiences of cooking or eating with friends or family or their ultimate food partnership such as apple crumble and custard, bacon and eggs, strawberries and cream or perhaps something more unusual.
"The Guild is thrilled to be working with PinkLady to encourage even more children to have fun doing the same."
To enter, visit www.pinkladyapples.co.uk/write-it.