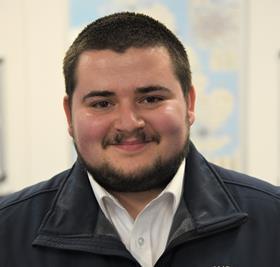 PML has strengthened its senior management team with the promotion of 25-year-old Ryan Parr to the position of operations director, making him the logistics firm's youngest-ever board director.
Parr joined the business in 2013 at the age of 18. During his seven-year tenure he has worked across many areas of the company, gaining a strong understanding of the global logistics sector.
At 25 years of age, Parr is the youngest director in the company's 17-year history and now has direct responsibility for the day-to-day running of PML's operations, exports, warehouse, transport and sea freight.
PML sales director Nick Finbow said: "Ryan's promotion to operations director is indicative of PML's policy of nurturing and recognising in-house talent and, wherever possible, promoting from within the organisation.
"Obviously, our priority is to always find the best people for the job, so this sometimes means that we need to recruit externally."
He added: "PML is focused on maintaining a board of directors who have the ability to continue to drive the business forward, embracing emerging technologies and the latest innovations to uphold the company's leading position in the global logistics sector."
In addition to Parr's promotion, PML has recruited three new import clerks to bolster its busy imports department before the end of the Brexit transition period.
The company said it will now bring the new recruits up to speed with post-Brexit border regulations so they can help customers comply with the new rules.