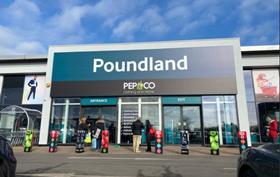 Discount retailer Poundland, best known for its £1 cosmetic bargains, is moving into fresh produce, reports the BBC.
The budget store is positioning itself as a weekly-shop alternative for cash-strapped consumers, the BBC said.
Poundland opened its biggest ever store in Nottingham on Saturday (12 February) where it will sell bags of fruit and vegetables, including apples and potatoes, for the first time.
Poundland has been trialling fresh food in a handful of convenience stores but this marks the first time the retailer has stocked these items in a main store, BBC said.
The retailer plans to add the new fresh food ranges to more than 20 other large stores this year, the report added.
'It's a natural extension of what our customers are looking for,' the managing director of Poundland, Barry Williams, told the BBC.