Charity has seen huge rise in interest in its support services as farmers' mental health suffers under current pressure
RABI chief executive Alicia Chivers has met with Defra secretary of state Thérèse Coffey to discuss the charity's work in supporting farmers and the need for a close relationship with government.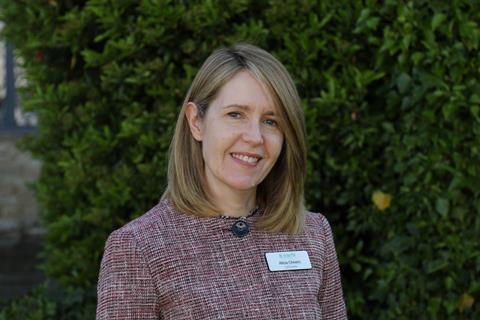 The two met on the RABI stand at the Royal Cornwall Show on 8 June. In addition to providing an update on the increasingly proactive approach adopted by the charity in the expansion and delivery of services to farming people, Chivers reiterated the importance of continuing to develop a constructive dialogue between the charity and parliamentarians.
"RABI has a unique and valuable role to play, ensuring that the impacts of future policy decisions on farming people are central in the minds of policymakers over the coming months and years", said Chivers.
"We are privileged to work with farming communities across England and Wales, and believe that, when coupled with powerful insights gained from our research, such as RABI's recent Big Farming Survey, we can help politicians and legislators develop policies with a greater awareness of what they will mean for farming people's lives", she continued.
Mental health focus
Coffey heard about the rapid progression of RABI's new mental health services, including online and in-person counselling and professional mental health training. "While our Big Farming Survey found that 36 per cent of the farming community are probably or possibly depressed and 47 per cent are experiencing some form of anxiety, we were still surprised that demand for our in-person counselling grew at over 12 times our forecast last year", Chivers noted.
"Farming people's wellbeing can often be overlooked, which our experience tells us can lead to a downward spiral for farmers and their families. Collectively we need to consider what we can all do to better look after our farming communities. Easy access to mental health support is one of our key aspects to begin developing preventative programmes of support", she concluded.
RABI made the case to the secretary of state to continue dialogue with the charity following the recent EFRA Committee Rural Mental Health Report, which cited RABI's Big Farming Survey when evidencing the unacceptable levels of poor mental wellbeing of the farming community.
Coffey was also introduced to RABI regional support manager Lindsay Derbyshire and heard firsthand how the charity's work in the southwest is making tangible differences to the farming community. Local auctioneer and RABI volunteer Edward Buckland was also introduced.