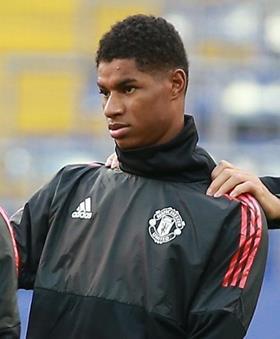 England ace and Manchester United striker Marcus Rashford has helped food surplus charity FareShare sign up 144 extra businesses, bringing food supplies to the most vulnerable during the Covid-19 crisis.
FareShare said that amounted to 25 per cent more food businesses than before lockdown began.
The charity said new donations flooded in as a result of the overnight shutdown of the food service sector in March,and Premiership footballer Marcus Rashford's public plea to the food industry to support FareShare in getting food to those most affected by the crisis.
Before the pandemic, FareShare worked with around 600 food partners to divert surplus food that would have otherwise been wasted to frontline charities such as homeless hostels, food banks, breakfast clubs for children and domestic violence refuges.
With the support of new and existing food partners, FareShare has now tripled the amount of food it distributes each week – and last week provided enough food for charities and community groups across the UK to deliver over 3.2 million meals.
Lindsay Boswell, FareShare chief executive, said: "We've been overwhelmed by the number of new businesses getting in touch to divert their surplus food, or donating much-needed packets and tins.
"The unwavering support of our food partners has been the critical factor in helping us triple the amount of food we're getting out to those in desperate need during this crisis.
"However, as we head into a period of recession, we know many more people who'd previously been 'just about getting by' will now be at greater risk of food insecurity and hunger. With the continued support of our food partners we're gearing up to ensure we can continue getting food onto the plates of some of the most vulnerable people in our communities in the very difficult months and years to come."