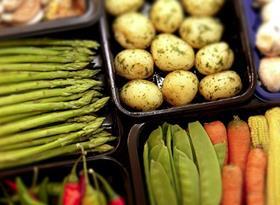 Top recycling officials threw their weight behind Gove's plans for a producer-paid national recycling strategy.
With producers and retailers currently only paying around 10 per cent of the costs for recycling, Michael Gove reiterated his intentions to have producers pay for 100 per cent of the costs of recycling, rather than local councils, in a speech earlier this week that has been tipped as his last as Defra secretary.
Producers and retailers will be charged penalties for putting difficult to recycle plastic into the waste stream under a new Environmental Bill, while a recycling tax is being touted on plastic producers for single-use plastic with less than 30 per cent recycled content.
Sevenoaks councillor Peter Fleming told a select committee that councils have been powerless to stop unrecyclable waste coming into the waste stream, as well as having no control over the markets that buy waste material for recycling. "We're playing pass the parcel and we're the piggy in the middle," Fleming said.
"There is universal agreement that the producer should pay 100 per cent of the costs, as this would be the only way that we can fundamentally move the debate on,' he added.
"Until that level of scrutiny is passed to the producers then actually most of what they are doing is around lip service."
Richard Kirkman, chief technology and innovation officer at Veolia UK & Ireland said the new proposals are "very exciting" adding that "everyone's got to take a bit of pain and change what they do".
"If you shift the costs to manufacturers they are more likely to choose a recyclable route, minimise materials and make better materials choice," he said.
"It will be very powerful, take the burden off local authorities, and make the whole system more efficient."
Jacob Hayler, executive director for the Environmental Services Association said that an overhaul across the waste chain was needed before the UK can push on beyond its current 45 per cent plastic packaging recycling rate.
"We need producers to be designing stuff better for recycling. We will not meet future recycling targets unless the waste stream is better designed for recyclability.
"Also we need consumers to be putting the right thing in the right bin, so we need much clearer consistent messaging, national labelling etc. so that people know what to do and we take the confusion out of it.
He continued: "Once we collect all this stuff there's no point collecting it if we haven't got a market for it so we have to be creating markets, encourage domestic end markets, that's what the plastic tax is designed to do."