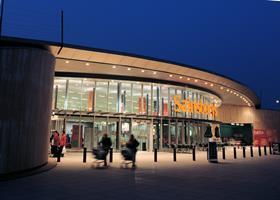 Sainsbury's is reported to have told its suppliers they must absorb most of the cost of EU import tariffs in the event of a no-deal.
The Timesreported that Sainsbury's commercial director Paul Mills-Hicks wrote to suppliers last week to confirm they would have to continue to supply goods with delivery duty paid (DDP) after 31 October, including any tariffs that would apply under WTO rules, as well as other logistical costs.
"Suppliers who provide products to us on a DDP basis have always been responsible for paying any import taxes that may be due," said a Sainsbury's spokesman.
"Our focus is on minimising the disruption that no-deal could cause to our customers and protecting them from the risk of any related price increases."
John Noble, director of the British Brands Group, a trade body that represents brand owners, toldThe Timeshe thought the Sainsbury's request that suppliers deliver products on a DDP basis falls within the scope of the Groceries Supply Code of Practice.
"Suppliers have known that no-deal was an option," he said. "Those suppliers who will be particularly at risk will be seeking to renegotiate their agreements."