Kent-based supplier reports strong set of figures and continued investment
Fresca Group has increased turnover and profitability against a backdrop of "a testing year" for the country.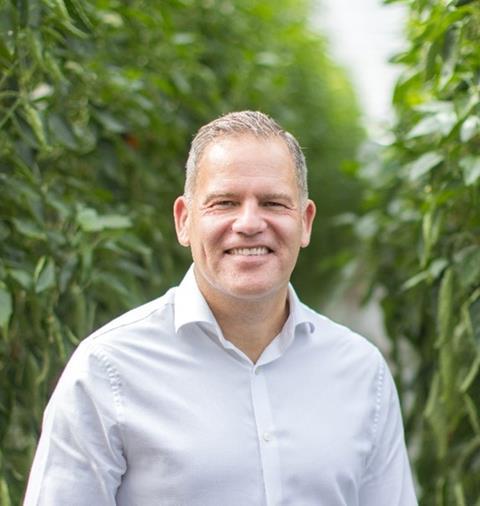 Publishing its annual results for the 2022-23 financial year, the Kent-based fresh produce supplier reported a 7.9 per cent increase in sales to £459m, while pre-tax profits were up from £4.2m a year ago to £6.8m. EBITDA rose from £9.7m last year to £12.9m.
Chief executive Martyn Fletcher declared himself "delighted" with the results "in what has been another testing year for both society and the economy."
He continued: "We invested significantly across the year - in automation, to reduce our reliance on labour and the associated costs, and also in energy efficiency projects to lessen the impact of rising charges. These investments have substantially contributed to delivering a profit performance and was a key factor in our overall result."
Fletcher said the business's strategy is to continue investing in the current trading year. "We are making a number of significant capital investments to reinforce our product quality and service credentials to continue to satisfy our customer's requirements," he explained. "These will also increase capacity within some of our businesses, drive efficiencies and develop the overall business further in the years ahead."
Ongoing investment
Among the highlights of individual businesses' performance, Fresca said its wholesale business has performed extremely well, pivoting its activities post-Covid to take advantage of the resurgence of the cruise line industry.
Primafruit, its fruit sourcing and packing facility in Evesham, benefitted from the renewal of its long-term supply agreement with its dedicated commercial partner. The company has successfully negotiated increased shares of some existing product lines, and also the addition of new lines, the company said. The business has also invested significantly in automation and alternative energy solutions at the site.
At Fresca's Paddock Wood location, The Avocado Company has continued to invest in ripening and automation while incorporating both Mack Fruit and FreshPlus within its operations.
Joint venture Cartama Europe has "achieved significant new business wins across the year, as the popularity of avocados continues to grow across the continent."
DGM Growers has started growing pak choi in its new hydroponic vertical smart farm, with the first commercial harvests being delivered to customers in the summer of 2023.
Thanet Earth, meanwhile, was said to have delivered a strong performance, despite the challenges of winter food shortages. The business has invested in energy efficiencies such as LED lighting, thermal screens, and 2,630 solar panels, which generate just under 1 megawatt of energy.
Chairman Chris Mack said that the positive overall results had been achieved thanks to "a constant focus on costs, considerable investments in both labour and energy-saving technologies, staying close to our customers, together with an excellent focus on detail and trading margins."