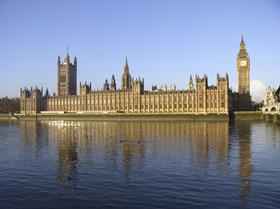 The proposed Agriculture Bill moved a step closer after Defra secretary of state Theresa Villiers led its Second Reading in the House of Commons.
The Bill has moved quickly since being introduced to parliament on 16 January, with its Second Reading now triggering further scrutiny by MPs before it is debated and voted on at the Third Reading.
Villiers' latest iteration of the bill includes new powers to review food security at least every five years, offers further detail on Environmental Land Management policy, as well as powers to protect the soil.
Villiers said: "I am delighted to move the Agriculture Bill forward to Second Reading, for debate and discussion in the House of Commons.
"Today is the first working day after our historic exit from the EU and this Bill will enable us to seize the one of the most important opportunities from being an independent nation - the freedom to write our own rules about how we farm and manage our land.
"For farmers, it will signal that the Common Agricultural Policy is on the way out, to be replaced by a better system of public money for public goods. I look forward to working with parliamentary colleagues to progress this Bill and write our new agricultural legislation into law."
The Bill will now go to Committee Stage, with Report Stage and Third Reading following this, before transferring to the House of Lords for further scrutiny.
The Bill's adoption of previously neglected environmental goals, such as soil health, has garnered praise from various organisations.
The Soil Association's Gareth Morgan said: "We are pleased to see the continued commitment to public money for public goods in the Agriculture Bill - rewarding farmers who store carbon and protect water and wildlife. It's great the government has listened and soil is now referenced within the bill and that payments will be available to farmers for protecting or improving soil quality."
Yet there are major concerns over how future trade deals with countries' such as the United States could undercut British agricultural production.
Following the introduction of the Bill, NFU president Minette Batters said: "I'm pleased that the government has clearly listened to many of the concerns we raised with the Bill in the last Parliament and has acted to ensure the vital role of farmers as food producers is properly valued.
'However, farmers across the country will still want to see legislation underpinning the government's assurances that they will not allow the imports of food produced to standards that would be illegal here through future trade deals."
As a result the NFU has pushed for a standards commission to oversee trade negotiations to ensure British farmers are not undercut by imports, described as "a matter of priority" by Batters.