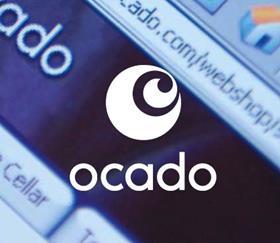 Ocado and M&S's new joint venture Ocado Retail has announced a strong first set of results.
The figures, for the 13 weeks to 1 September, show retail revenue of £386.3 million, covering income from Ocado.com, Fetch and Ocado Zoom. That represents growth of 11.4 per cent on the year before on a comparative basis.
Average orders per week from Ocado.com and Fetch reached 314,000, a 12.1 per cent increase, but average order size slipped 0.8 per cent to £105.42, a decline that Ocado put down to slightly greater purchase frequency.
"These first set of results from the joint venture between Ocado Group and M&S show the resilience of Ocado following the Andover fire and the momentum the business now has," said Ocado Retail chief executive Melanie Smith.
"As we continue to enhance our offering and add more capacity in the UK, our leading partnership will deliver the very best experience to an ever-growing number of customers."
The announcement comes as Ocado prepares to launch the full M&S food range online for the first time, with customers able to buy from September 2020.