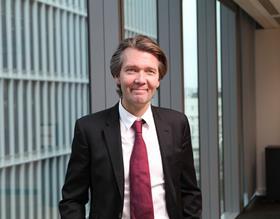 Bakkavor has reported a solid year of turnover growth, despite profitabillty taking a hit from tough market conditions.
The prepared food and fresh produce specialist reported group revenue up 1.5 per cent to £1.9 billion in 2019, with like-for-like growth of 1.7 per cent.
However operating profit fell 18.9 per cent to £69.4m and pre-tax profits declined 43.8 per cent to £43.8m.
Chief executive Agust Gudmundsson said the company protected EBITDA margins and held underlying profitability despite difficult UK market conditoins, labour inflation and low consumer confidence.
In the UK, Bakkavor gained share in three core categories and befitted from significant new meals business following investment at four sites, the company reported. The easing of commodity price inflation in the second half also helped offset rising labour costs.
'This wasanothersolid yearfor Bakkavor, in which we delivered further growth, increased market share, and strengthened our operations both in the UK and internationally, whilst reporting performance in line with expectations,' Gudmundsson said.
While Bakkavor reported growing demand for its products in the US and China and strong interest in its fresh prepared meal offer from US regional retailers, it warned the Coronavirus is having a 'significant impact' on its business in China.
'Looking further ahead, we have strong foundations and the skills and expertise in place to deliver on our long-term strategy,' Gudmundsson added. 'We are confident that the strength of our business model, customer strategy and category excellence will enable us to capitalise on further growth opportunities.'