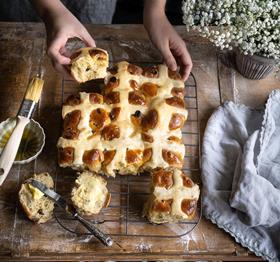 South African currant producers have seen high volumes and "exceptional quality" following a season with excellent growing conditions, industry body Raisins South Africa has reported.
South African currants are grown exclusively in the Olifants River valley region in the Western Cape, which represents 12 per cent of the country's raisin production.
The region has experienced favourable growing conditions for currants so far this year, and as a result, the quality of this year's crop has been reported by packers as "excellent".
The dry, sunny Mediterranean climate of the valley, along with the ample supply of water from the Olifants River, makes the area well suited to raisin production.
South Africa is the second largest producer of currants in the world, producing 4,000-5,000 tonnes per year. The varieties grown have a small berry count, allowing for even product distribution, and making them well suited to the needs of the international baking and confectionary sectors.
Ferdie Botha, CEO of Raisins South Africa, said: "Volume intake in the Olifants River Valley has progressed well to date. The season is roughly speaking two weeks late, as of the third week of March 2021.
"At this point in time, approximately 3,000 tonnes of currants have delivered to packers for processing and exporting to key markets. It is anticipated that a further 1,000 tonnes will be delivered by the end of April 2021. The quality of currants is very good for this season."
The body's 2021 raisins campaign has seen a strong focus on public health and healthy snacking.
The digital campaign #SARaisinsWeek took place across social media channels from 22-28 March, highlighting raisins' suitability for baking and cooking, as well as the farming processes involved.