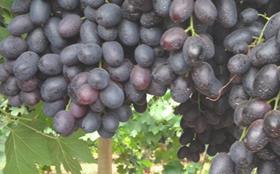 A new study shows stickers and pens are far more effective in incentivising children to eat portions of fruit andvegetables than healthy eating messages.
Researchers from the University of Bath, along with colleagues at the Universities of Edinburgh and Essex, found that by introducing an element of competition into the choices children made at school dinner times could increase consumption by up to a third.
Over a period of six weeks, the researchers monitored the eating habits of over 600 pupils in years 2 and 5, in 31 different schools. Two incentive schemes (individual based and competition) were compared to a control group, where no incentives were provided. In both incentive schemes pupils were given a sticker if they chose a portion of fruit or vegetables at lunch time, or brought it in their packed lunch.
Pupils in the individual scheme were given an additional reward, such as a highlighter pen, on each Friday if they had collected four or more stickers over the week. In the competition scheme pupils were randomly assigned into groups of four where the pupil with the most stickers was given an additional reward.
The researchers found that boys responded to both competitive and individual schemes, while girls mainly responded to the competition. Dr Jonathan Jamesfrom Bath's department of economics, said: "Our study looked at ways in which we can better target interventions that change young people's eating habits in favour of them choosing and eating more fruit and vegetables.
"Through our research we found that introducing an element of competition at lunchtime could have larger effects on children's eating habits than using an incentive scheme that was based only on their own choices. By using a different approach, we found that the proportion of children trying fruit and vegetables could be increased by up to a third."
Dr Patrick Nolan, from the University of Essex, added: "Interestingly, unlike in other work on competition, we find girls – rather than boys – respond more favourably to the competitive incentive. This means that girls, who generally eat more healthily than boys, increase their consumption of fruits and vegetables even more under our new incentive."