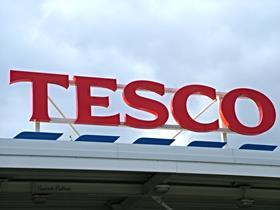 Tesco has announced a drone home delivery trial in Ireland to drop off customers' groceries within 30 minutes.
The trial, which will launch next month, is being operated from the retailer's Oranmore store in County Galway, from where the aircraft will deliver small baskets of goods to the surrounding area.
Drone delivery company Manna Aero will supply the drones. During lockdown the tech company startedworking with the Health Service Executive to deliver medicine and other essential supplies to vulnerable people in the small Irish town of Moneygall.
The drones can reach speeds of 50mph and deliver up to 4kg of shopping in a cargo cassette that is lowered from the aircraft.
Tesco's trial follows a similar trial by Amazon in 2016 when the retailer made its first commercial drone delivery in the UK. A package was successfully delivered from the online giant's Cambridge fulfilment centre to a local resident within 13 minutes.
Amazon is currently developing an automated drone delivery service called Prime Air, which it says will deliver packages ofup to 2.3kg in 30 minutes or less using small drones.
The company has Prime Air development centres in the UK, US, Austria, France and Israel and is testing the vehicles in "multiple international locations".